Activities
Shetland Sheepdogs are extremely versatile dogs that can excel in multiple venues. Below are some of the many activities you can find shelties participating in.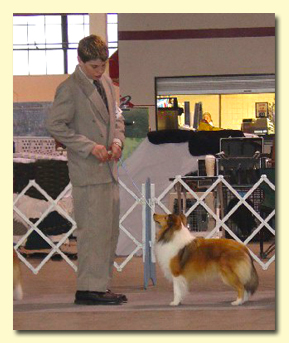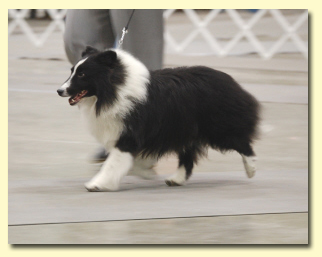 Conformation
Conformation is one of the most well known dog activities and is often the first thing that comes to many peoples mind when they think of dog shows. Conformation is not a comparison of one dog to another. It is a comparison of each dog to a judge's mental image of ideal breed type as outlined by the individual breed's written breed standard. A judge chooses the dog(s) that most closely resemble the ideal on that particular day. Click here for more information about conformation.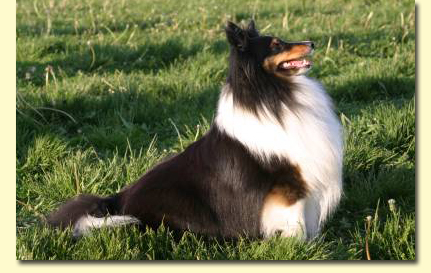 Obedience
Basic obedience training helps to teach your dog basic manners and positive behaviors. For those that are interested in going beyond the basics, competitive obedience offers a way to test your dogs abilities. In obedience trials, dogs are judged on their accuracy to perform various exercises as directed from their handler. These exercises range from basic things such as basic heeling and staying, to more advanced exercises like retrieving and scent discrimination. You can find out more information about obedience by clicking here.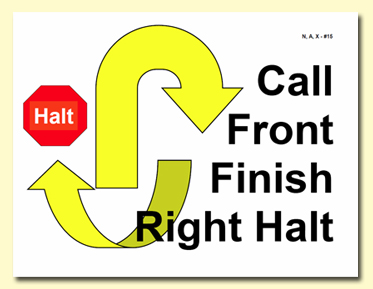 Rally Obedience
Rally obedience can be described as obedience exercises performed in an agility format. Rally is a great way to build a working relationship between dog and handler, and can serve as a foundation for other performance venues. A Rally ring contains a course of stations that the handler and dog must complete without direction from the judge. In the Rally ring, the handler can talk to the dog during the course, and give verbal and hand cues for the same exercise. You can learn more about Rally by clicking here.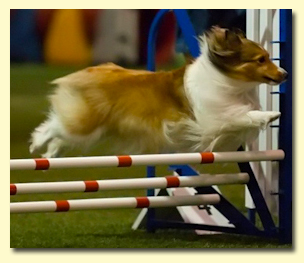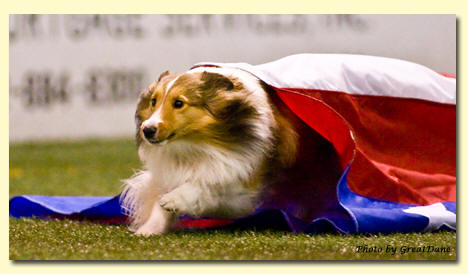 Agility
Agility is basically an obstacle course that a handler guides their dog through. An agility course can consist of jumps, weaves, tunnels and other obstacles (such as a teeter and dog walk.) Dogs compete against other dogs of similar height at various levels of competition. They are scored on accuracy as well as speed. You can find out more about AKC's agility program by clicking here.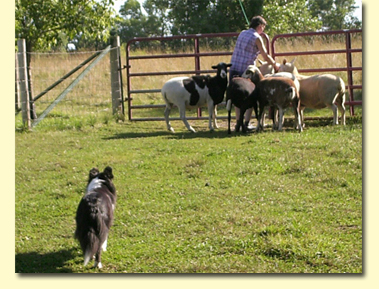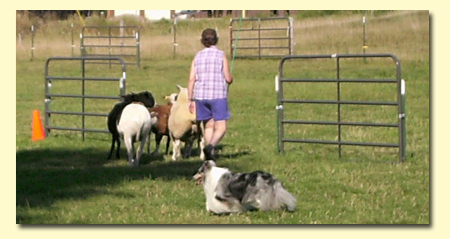 Herding
AKC's herding program consists of two separate components. They offer a herding instinct test that assesses a dogs interest and natural control of other animals. They also offer competitive herding trials were dogs are scored on their ability to control and "drive" animals through various things likes gates and pens. Click here to learn more about AKC's herding program.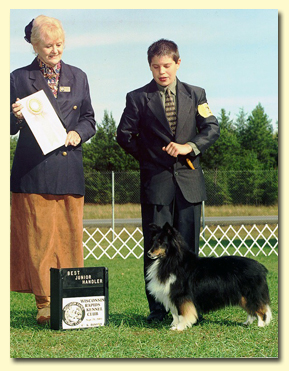 Junior Showmanship
Junior showmanship is open to kids ages 9 - 18. It is similar to conformation except that the handler is judged instead of the dog. Juniors are judged on their ability to present, or handle, their dogs within the same formats and guidelines as those who compete in the breed ring. They compete against other juniors of similar age and experience. Click here for more information on the AKC Juniors program.
Photo Coming
Therapy Work
A shelties empathetic nature and compact size make them great for therapy dog work. Therapy dogs are trained to provide affection and comfort to people in hospitals, retirement homes, nursing homes and schools. Therapy dogs also help people with learning difficulties, and coping with stressful situations like disasters. The two main therapy dog certification agencies are Therapy Dogs International and the Delta Society.